Welcome to Global Executives Recruiters. Our organization is a boutique firm that specializes in recruitment at the Executive level across all industries, globally. Providing solutions and services such as retained searches, contingency as well as consulting assignments.
The core of every company rests on a solid overarching strategy developed from the company's overall strategy and a closely aligned HR strategy. This alignment ensures that the most critical resource to the company, "its people," is linked with the company's mission, vision, and goals.
Industries Assignments:
Business Process Outsourcing (BPO), Call Center, CRM, Home-Based Agents, IVR, SMS, Live Chat, Data Warehousing,  HRO, ITO, Back-Office, and other Outsourcing Services
Financial Industry, Energy, Pharmaceutical, Medical, Insurance, Telecom, Media/Cable, Government, Technology Services, Publishing, Revenue Cycle Management, Electronic Commerce (EC)/E-Commerce, Social Media, Retail, Consumer Goods, Restaurant/Hospitality, Consulting Firms and Private Equity Firms.
Consulting Assignments:
Strategic Planning
Human Resources Forecasting & Planning
Organizational Performance & Development
Compensation Plans
Succession Planning
Job Descriptions
Training
Compliance & Quality Control
We understand your need for highly qualified, top producing Professionals. In today's socio-economic climate, companies need to 'right fit' candidates to their needs in an efficient and cost-effective way.
We only present candidates that have a strong performance history, often with direct experience working for your competitors. The most desirable candidates are far too busy to respond to job postings because they are entrenched in running successful business centers.
Our network spans around the world and enables us to search, pre-qualify, and present the ideal candidates that meet your needs. You can be assured that before you make a hiring decision, you have looked at the best the industry has to offer. Global Executive Recruiters works on a Contingency and Retained Search bases, depending upon your needs.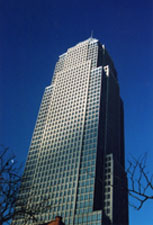 Our expertise is in the area of upper-middle management to the C-level. Our active database encompasses candidates throughout the United States, Canada, Latin America, Asia Pacific, Australia the Caribbean as well as many of the emerging overseas markets.
Our executive recruitment offering is comprised of leading global professionals who offer clients a truly unique understanding of their needs inside and out. It is an ability that can be gained only from extensive training and experience, and it allows our organization to place executives with the ideal background, attitude and approach in the most timely and effective manner. This is the Art of Talent.
We have had great success in assisting our clients with the expansion of their executive team, helping them to identify that 'dream team' that will drive their organizations to success. We are not a one-stop organization. In fact, Global Executive Recruiters strives to become an extension of our client's business model.

We work expeditiously, efficiently and with a "must do" attitude in order to achieve the maximum results possible for our clients.
Contact us at:
Global Executive Recruiters (dba Global Executive Solutions)
24086 Carla Lane
North Olmsted , Ohio 44070